Sing For America Took A Leap Of Faith To Provide FREE Theatre To The People Of The Lehigh Valley And Beyond!
Sing For America , The Lehigh Valleys most dynamic and diverse musical theatre company will be performing their theatrical magic live on the beautiful and

Iconic Levitt Pavilion Stage. Musical Theatre Mondays will be an exciting time for you to spend with your family and friends. Electric Monday nights and Steel Stacks will be alive with thousands of people in attendance over the 2018 ArtsQuest summer theatre season. People from all over will come to see to beauty and majesty of the timeless Disney tale of "The Little Mermaid". But wait, there's more.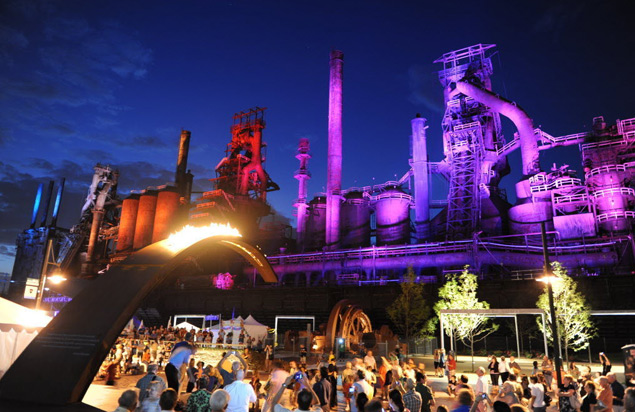 The audience will then be taken on a magical journey " Into The Woods" , this exciting Tony award winning production will be sure to deeply engage audiences of all ages. Sing For America will then mesmerize you with the Broadway smash hit " In the Heights" destined to elevate you to new levels with its potent, professional, star studded cast. The 2018 Summer Theatrical season at Steel Stacks Levitt Pavilion, produced and directed by the Lehigh Valleys own, Sing For America is sure to make you summer one you will never forget. Its SHOWTIME!!!
Come with friends to sip on handcrafted espresso and specialty beverages while celebrating some of the world's most mysterious melancholy and captivating melodies. Come HUNGRY! March 21, 6pm, SFA Complex: 90 Highland Ave., Bethlehem PA "THE DRINKS, tHe Food THE MUSIC,...
read more
SFAP Has Made A Difference In The Lives Of Those Involved SFAP strives first and foremost to create a positive atmosphere in which to teach performers that they can achieve all that they dream. As a performer each person has the ability and the...
read more